Stardust (Paperback)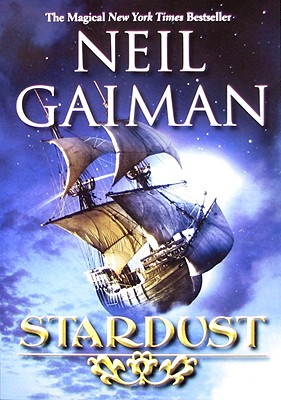 $15.99
Currently unavailable from publisher and distributor
Description
---
An enchanting fairy tale by master storyteller Neil Gaiman, full of unexpected adventures, true love, whimsy, wonder, and plenty of magic.
Tristran Thorn will do anything to win the cold heart of beautiful Victoria Forester—even fetch her the star they watch fall from the night sky. But to do so, he must enter the unexplored lands on the other side of the ancient wall that gives their tiny village its name. Beyond that stone barrier, Tristran learns, lies Faerie...and the most exhilarating adventure of the young man's life.
From #1 New York Times bestselling author Neil Gaiman comes a tale of the dark and miraculous—a quest for true love and the utterly impossible.
The book that inspired the hit motion picture starring Michelle Pfeiffer, Sienna Miller, Claire Danes, and Robert DeNiro!
About the Author
---
Neil Gaiman is the New York Times bestselling and multi-award winning author and creator of many beloved books, graphic novels, short stories, film, television and theatre for all ages. He is the recipient of the Newbery and Carnegie Medals, and many Hugo, Nebula, World Fantasy, and Will Eisner Awards. Neil has adapted many of his works to television series, including Good Omens (co-written with Terry Pratchett) and The Sandman. He is a Goodwill Ambassador for the UN Refugee Agency UNHCR and Professor in the Arts at Bard College. For a lot more about his work, please visit: https://www.neilgaiman.com/