Double Sin and Other Stories (Paperback)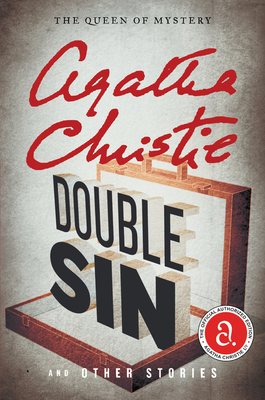 $15.99

Usually Ships in 1-5 Days
Description
---
Miss Marple and Hercule Poirot both make appearances in Agatha Christie's Double Sin and Other Stories, a sterling collection of short mystery fiction that offers double the suspense, surprise, and fun.
In one of London's most elegant shops, a decorative doll dressed in green velvet adopts some rather human, and rather sinister, traits.
A country gentleman is questioned about a murder yet to be committed.
While summoning spirits, a medium is drawn closer to the world of the dead than she ever dared imagine possible.
In a small country church, a dying man's last word becomes both an elegy and a clue to a crime.
These chilling stories, and more, cleverly wrought by master Agatha Christie and solved by the inimitable Hercule Poirot and Miss Jane Marple.
About the Author
---
Agatha Christie is the most widely published author of all time, outsold only by the Bible and Shakespeare. Her books have sold more than a billion copies in English and another billion in a hundred foreign languages. She died in 1976, after a prolific career spanning six decades.
Praise For…
---
"Time and again Agatha Christie pulled off what many obviously greater writers labored for in vain, a work of art which is both perfectly crafted and morally satisfying." — A. N. Wilson