Magician's Assistant: A Novel (Paperback)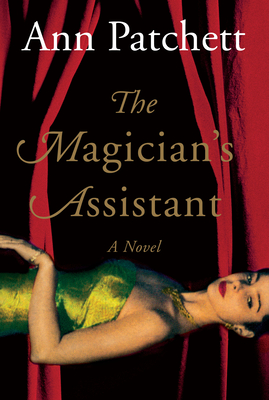 $19.00

Usually Ships in 1-5 Days
Description
---
From the bestselling author of The Dutch House, a secretive magician's death becomes the catalyst for his partner's journey of self-discovery in this "enchanting" book (San Francisco Chronicle) "that is something of a magic trick in itself." (Newsweek)
When Parsifal, a handsome and charming magician, dies suddenly, his widow Sabine—who was also his faithful assistant for twenty years—learns that the family he claimed to have lost in a tragic accident is very much alive and well. Sabine is left to unravel his secrets, and the journey she takes, from sunny Los Angeles to the bitter windswept plains of Nebraska, will work its own magic on her.
Sabine's extraordinary tale, "with its big dreams, vast spaces, and disparate realities lying side by side" captures the hearts of its readers and "proves to be the perfect place for miraculous transformations." (The New Yorker)
About the Author
---
ANN PATCHETT is the author of eight novels: The Patron Saint of Liars, Taft, The Magician's Assistant, Bel Canto, Run, State of Wonder, Commonwealth, and The Dutch House as well as three books of nonfiction: Truth & Beauty, about her friendship with the writer Lucy Grealy, What Now? an expansion of her graduation address at Sarah Lawrence College, and This is the Story of a Happy Marriage, a collection of essays examining the theme of commitment.