It Ends With You (Paperback)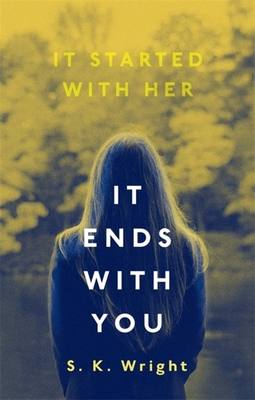 $12.99
Currently unavailable from publisher and distributor
Description
---
'A darkly clever teen murder mystery [...] that succeeds in undermining everything you've come to believe and trust. S K Wright pulls off a difficult trick with apparent ease' Crime Review

If I'd told the truth, it would have been fiction.

Everyone loves Eva. Beautiful, bright, fun, generous - she's perfect.

So when her body is found in a ditch in the local woods the only thing anyone wants to know is: Who could have done this?

It has to be Luke, her boyfriend. He has the motive, the means, the opportunity and he's no stranger to the police.

Even though the picture is incomplete, the pieces fit. But as time passes, stories change.

Who could have done this? You decide.

It Ends With You is clever and compulsive. It challenges preconceptions, makes you second-guess yourself with each chapter, and it holds an uncomfortable mirror up to the way societies and systems treat outsiders.
About the Author
---
S.K.Wright is an award-winning author who has previously published novels for both teenagers and adults under her real name, Sam Mills. She studied English at Oxford and now works in publishing and lives in London. This is her debut book under the name S.K.Wright.
Praise For…
---
A darkly clever teen murder mystery ... a rapidly-shifting story that succeeds in undermining everything you've come to believe and trust. Unreliable narrators are usually a hard sell for me, but SK Wright pulls off a difficult trick with apparent ease.—Crime Review

SK Wright cleverly plays with preconceptions, using multiple voices to suggest things are not quite what they seem.—Independent i

A brilliant thriller that will make you think again with each chapter—Bella magazine