A Long, Dark Shadow: Minor-Attracted People and Their Pursuit of Dignity (Paperback)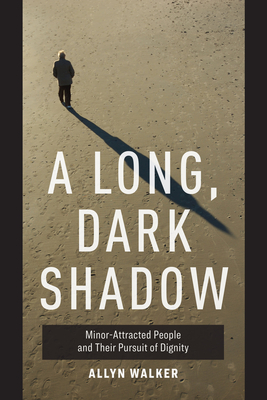 $29.95

Usually Ships in 1-5 Days
Description
---
Challenging widespread assumptions that persons who are preferentially attracted to minors—often referred to as "pedophiles"—are necessarily also predators and sex offenders, this book takes readers into the lives of non-offending minor-attracted persons (MAPs). There is little research into non-offending MAPs, a group whose experiences offer valuable insights into the prevention of child abuse. Navigating guilt, shame, and fear, this universally maligned group demonstrates remarkable resilience and commitment to living without offending and to supporting and educating others. Using data from interview-based research, A Long, Dark Shadow offers a crucial account of the lived experiences of this hidden population. 
About the Author
---
Allyn Walker (they / them) is Assistant Professor of Sociology and Criminal Justice at Old Dominion University.
Praise For…
---
"This book paints an incredible picture of the strength, stressors, struggles, and tensions experienced by MAPs when working to ensure they do not offend. On this point, alone, the book is vitally important, offering thought-provoking insights that must be worked through in any attempt to ensure the safety of children and the wellbeing of those who are trying to be someone other than who the world thinks they are. Its insights deserve consideration among a wide audience of child protection advocates, criminologists, policymakers, and those interested in the social and legal regulation of sexuality in our society."
— Critical Criminology
"In
A Long, Dark Shadow
, Allyn Walker broaches this controversial topic to provide readers with a better understanding of this group, including misconceptions, identity formation, disclosure, coping strategies, resilience to sexual offending, experiences with help-seeking, and the need for the public to shift their attitudes toward MAPs if we hope to protect children."  
— Criminal Law and Criminal Justice Books