Unbound: My Story of Liberation and the Birth of the Me Too Movement (Paperback)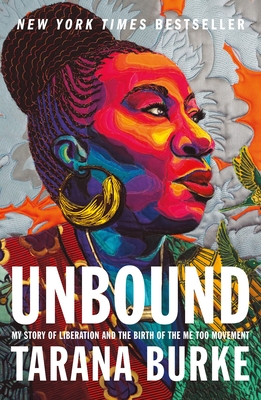 $17.99

Coming Soon - Available for Pre-Order Now
Description
---
From the founder and activist behind the largest movement of the twentieth and twenty-first centuries, Tarana Burke shares her never before revealed life story of how she first came to say "me too" and launch one of the largest cultural events in American history.

After a long, difficult day working with young Black girls who had suffered the unimaginable, Tarana tossed in her bed, unable to sleep as a fit of memories intruded into her thoughts. How could she help these girls if she couldn't even be honest with herself and face her own demons. A fitful night led to pages and pages of scribbled notes with two clear words at the top: "Me too."

Tarana Burke is the founder and activist behind the largest social movement of the twentieth and twenty-first centuries, the "me too" movement, but first she had to find the strength to say "me too" herself. Unbound is the story of how she came to those two words, after a childhood growing up in the Bronx with a loving mother that took a terrible turn when she was sexually assaulted. She became withdrawn and her self split, there was the Tarana that was a good student, model kid, and eager to please young girl, and then there was the Tarana that she hid from everyone else, the one she believed to be bad. The one that would take all the love in her life away if she revealed.

Tarana's debut memoir explores how to piece back together our fractured selves. How to not just bring the "me too" movement back to empathy, but how to empathize with our past selves, with our "bad" selves, and how to begin to love ourselves unabashedly. Healing starts with empowerment, and to Tarana empowerment starts with empathy. This is her story of finding that for herself, and then spreading it to an entire world.
About the Author
---
For more than 25 years, activist, advocate, and author Tarana Burke has worked at the intersection of sexual violence and racial justice. Fueled by commitments to interrupt sexual violence and other systemic inequalities disproportionately impacting marginalized people, particularly Black women and girls, Tarana has created and led various campaigns focused on increasing access to resources and support for impacted communities, including the 'me too.' Movement, which has galvanized millions of survivors and allies around the world, and the me too. International nonprofit organization, founded in 2018. Her New York Times bestselling books You Are Your Best Thing and Unbound have illuminated the power of healing, vulnerability, and storytelling in the movement to end sexual violence.