Poirot Investigates (Paperback)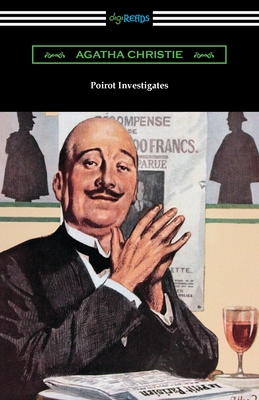 $9.99

Usually Ships in 1-5 Days
This books is not returnable and requires prepayment.
Description
---
First published in 1924, "Poirot Investigates" is a collection of several short stories by Agatha Christie featuring her brilliant detective Hercule Poirot. In this collection of entertaining and captivating mysteries, Christie's most famous character solves several murders and thefts with his trademark wit and powers of observation. In "The Adventures of the Western Star", Poirot solves the strange mystery of the theft of a beautiful diamond and exposes a husband's treachery and lies. In "The Tragedy of Marsden Manor", the famed detective solves the suspicious death of a man who may have committed insurance fraud. In "The Adventure of the Cheap Flat", a deal too good to be true for the rental of an apartment turns into a dangerous tale of spies and stolen government secrets. In "The Mystery of Hunter's Lodge", Poirot and his associate Hastings investigate the strange case of a murdered man, an inherited fortune, and secret identities. In "The Million Dollar Bond Robbery", Poirot brilliantly solves a complicated plot to steal a fortune in bonds that mysteriously went missing. This collection of tales is sure to delight all fans of the mystery genre. Included in this volume are the fourteen tales which appeared in the 1925 American edition. This edition is printed on premium acid-free paper.