The Murder of Roger Ackroyd (Paperback)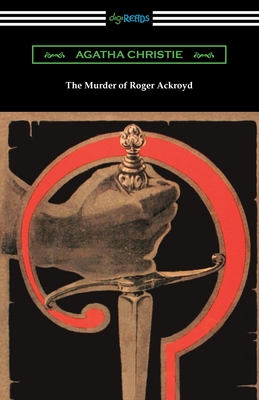 $9.99

Usually Ships in 1-5 Days
This books is not returnable and requires prepayment.
Description
---
First published in 1926, "The Murder of Roger Ackroyd", widely considered one of the best works of detective fiction ever written, is among Agatha Christie's most enduring and engaging works. It is the third novel featuring the famous detective Hercule Poirot and finds him tending to his vegetable garden while living in retirement in a small village near his friend, Roger Ackroyd. Ackroyd, who had helped the well-known detective remain anonymous in his new home, had been going through a difficult time since his fianc had recently committed suicide. Poirot's loyal friend is soon found stabbed to death in his study after a dinner party and Ackroyd's niece, Flora, convinces Poirot to come out of retirement to help solve the murder. Suspicion has fallen on Ackroyd's stepson, Ralph Patton, and Flora hopes Poirot can clear his name as they are engaged. Poirot is dedicated to finding out the truth and uses his trademark intelligence and keen perception to expose the killer. "The Murder of Roger Ackroyd" was a commercial success when it was first published, gaining fame for its twist ending and fast pacing, and remains one of Christie's most popular novels. This edition is printed on premium acid-free paper.