The Big Four (Paperback)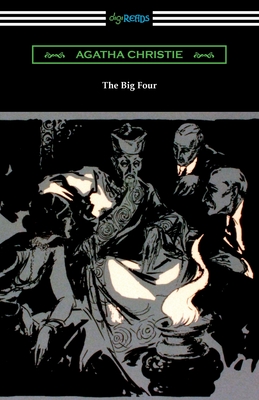 $8.99

Usually Ships in 1-5 Days
This books is not returnable and requires prepayment.
Description
---
First published in 1927, "The Big Four" is the fifth mystery by Agatha Christie to feature her most famous character, the brilliant detective Hercule Poirot. Widely regarded as one of Christie's most ambitious and complicated mysteries, the story takes place over a year as Poirot is determined to find out who is responsible for the death of a secretive and sickly man who mysteriously appears in the detective's apartment one evening. Based upon the dead man's cryptic clues, Poirot soon realizes that he is up against his most challenging foe yet: a secretive and anonymous group of four powerful figures who control crime around the world. Poirot's investigation takes him all over England, threatening both his life and that of his brother, as he attempts to reveal the identities of these shadowy and dangerous figures. Many of Christie's most popular and entertaining characters aid Poirot in his epic quest, including the resourceful Major Hastings and the enigmatic Countess Vera Rossakoff. Full of fascinating characters, deadly villains, and an international criminal conspiracy, fans of mystery and suspense will be drawn into this intriguing tale of criminal espionage. This edition is printed on premium acid-free paper.