Sexual Harassment: Your Questions Answered (Hardcover)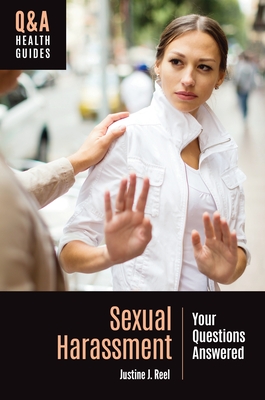 $40.00

Usually Ships in 1-5 Days
Description
---
Unfortunately, sexual harassment is an all-too-common reality for many women and men. But what exactly constitutes sexual harassment, and how is it different from assault, bullying, and other forms of unwanted attention? Why is sexual harassment so common? How can being sexually harassed impact an individual's academic or work performance, psychological well-being, and even physical health? What can you do if you experience sexual harassment or believe someone else is experiencing it?
Books in Greenwood's Q&A Health Guides series follow a reader-friendly question-and-answer format that anticipates readers' needs and concerns. Prevalent myths and misconceptions are identified and dispelled, and a collection of case studies illustrates key concepts and issues through relatable stories and insightful recommendations. Each book also includes a section on health literacy, equipping teens and young adults with practical tools and strategies for finding, evaluating, and using credible sources of health information both on and off the internet--important skills that contribute to a lifetime of healthy decision-making.
About the Author
---
Justine J. Reel, PhD, LPC, serves as associate dean for research and innovation within the College of Health and Human Services at the University of North Carolina-Wilmington.