The Big Four (Hardcover)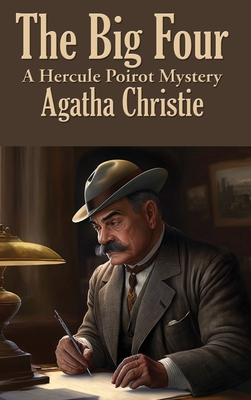 $19.99

Usually Ships in 1-5 Days
This books is not returnable and requires prepayment.
Description
---
An unexpected visitor comes into Hercule Poirot's bedroom and collapses on the floor. The only clue as to what he wants is his repeating Poirot's name and address and writing the number 4, many times. When Poirot's friend Hastings jokingly calls it "The Mystery of the Big Four," The visitor begins speaking about an international crime cartel of that name. He describes the four leaders: Number 1 is a Chinese political mastermind named Li Chang Yen; Number 2 is probably American; Number 3 is a Frenchwoman; and Number 4 is known only as "the Destroyer." The man dies soon after and Poirot and Hastings go off on the trail of the Big Four. Poirot's grandest and most dangerous case to date.