Getting Hitched: Essays and Excerpts on the Fight for Marital Rights for Women - 1789-1883 (Paperback)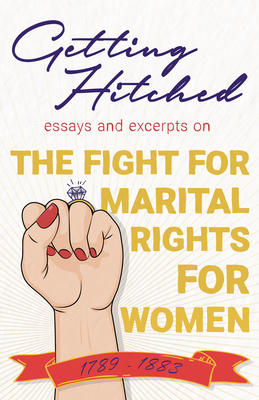 $20.99

Usually Ships in 1-5 Days
This books is not returnable and requires prepayment.
Description
---
"Getting Hitched" contains a collection of classic essays on the subject of marriage and women's marital rights by various authors, including George Bernard Shaw, Annie Besant, and Arthur Hobhouse. The struggle for women's rights has been a long and hard-fought one, requiring the efforts of innumerable men and women throughout history. One of the most important battlefields in this fight has been that of law, which has acted as both oppressor and liberator of women. This fascinating volume contains a variety of essays dealing with women and the law, exploring the history and evolution of laws pertaining particularly to marriage. Highly recommended for those with an interest in the history of women's suffrage, especially in the U.K. Contents include: "Othello and Desdemona, by George Bernard Shaw", "A Brief Summary of the Most Important Laws Concerning Women, by Barbara Leigh Smith Bodichon", "On the Admission of Women to the Rights of Citizenship, by the Marquis de Condorcet", "Enfranchisement of Women, by Harriet Taylor Mill", "The Early History Of The Property Of Married Women, by Sir Henry Sumner Maine", "Marriage, by Annie Besant", "The Legal Position Of Married Women, by Mrs. Anna Garlin Spencer", etc. Read & Co. Books is publishing this brand new collection of classic essays now in a new edition for a new generation of readers.