Trouble The Water (Hardcover)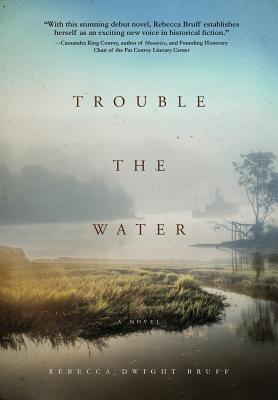 $29.95

Usually Ships in 1-5 Days
This books is not returnable and requires prepayment.
Description
---
"With this stunning debut novel, Rebecca Bruff establishes herself as an exciting new voice in historical fiction." --Cassandra King Conroy, author of Moonrise, and Founding Honorary Chair of the Pat Conroy Literary Center
"Before this decisive night, I'd not fully appreciated the subtle line between inspiration and insanity. But now, with all our lives at risk, I found myself navigating that most perilous edge . . . "
Inspired by the life of an unsung American hero and slave, Trouble the Water navigates the rich tributaries of courage, betrayal, and redemption. In his inspiring journey, Robert Smalls witnesses great privilege and suffering alongside his owner's daughter and the dangerous son of a firebrand secessionist. At the age of twelve, he's sent to work in Charleston, where he loads ships and learns to pilot a cotton steamer. When the Civil War erupts and his cotton steamer becomes a confederate warship, Robert seizes the opportunity to pursue freedom for himself and the people he loves.