The Fire and the Ore (MP3 CD)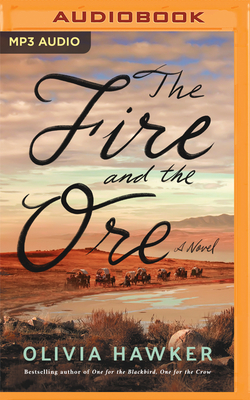 $24.99
Currently unavailable from publisher and distributor
Description
---
Three spirited wives in nineteenth-century Utah. One husband. A compelling novel of family, sisterhood, and survival by the Washington Post bestselling author of One for the Blackbird, One for the Crow.
1857. Three women--once strangers--come together in unpredictable Utah Territory. Hopeful, desperate, and willful, they'll allow nothing on Earth or in Heaven to stand in their way.
Following the call of their newfound Mormon faith, Tamar Loader and her family weather a brutal pilgrimage from England to Utah, where Tamar is united with her destined husband, Thomas Ricks. Clinging to a promise for the future, she abides an unexpected surprise: Thomas is already wedded to one woman--Tabitha, a local healer--and betrothed to still another.
Orphaned by tragedy and stranded in the Salt Lake Valley, Jane Shupe struggles to provide for herself and her younger sister. She is no member of the Mormon migration, yet Jane agrees to marry Thomas. Out of necessity, with no love lost, she too must bear the trials of a sister-wife.
But when the US Army's invasion brings the rebellious Mormon community to heel, Tamar, Jane, and Tabitha are forced to retreat into the hostile desert wilderness with little in common but the same man--and the resolve to keep themselves and their children alive. What they discover, as one, is redemption, a new definition of family, and a bond stronger than matrimony that is tested like never before.