Private Love, Public School: Gay Teacher Under Fire (Paperback)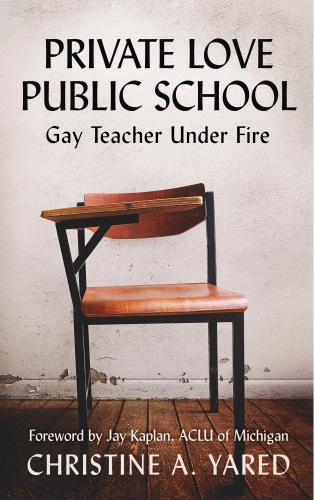 $17.99

Usually Ships in 1-5 Days
Description
---
Gerry Crane had hit his stride. A talented high school music teacher, he was loved by students and parents-lauded as one of the best teachers at his school. Gerry had reconciled his conservative religious upbringing with his identity as a gay man, finding an affirming spiritual home in a local church. He enjoyed a close circle of loving friends and had found the love of his life. In October 1995, Gerry and his partner exchanged vows in a private commitment ceremony.
By the time Gerry returned to work the following week, word had spread that he had married a man. The once loved teacher was vilified. Parents removed their children from his classes. Most of his colleagues ostracized him. The school board publicly declared that "individuals who espouse homosexuality do not constitute proper role models as teachers" and pledged to investigate and monitor Gerry. Ministers and churches joined the fray, proclaiming contrasting views about Christianity and homosexuality. As these events unfolded under the glare of the local and national media, Gerry's life became agonizing.
Disturbing and deeply moving, Private Love, Public School recounts the true story of what happened when members of a midwestern community demanded that their religious beliefs be imposed on a public school-and the school followed suit.
About the Author
---
Christine A. Yared is an attorney, writer, educator, and activist. For over thirty years Christine's work has centered on LGBTQ+ legal, political, and social issues. Christine has taught about and fought against discrimination based on LGBTQ+ identity, gender, race, ethnicity, and against sexual harassment. Her cases and advocacy have been covered by numerous media outlets. She resides in Grand Rapids, Michigan.
Jay Kaplan has been the staff attorney for the ACLU of Michigan's LGBT Project since its founding in 2001. Jay was one of the ACLU attorneys who represented Aimee Stephens, a transgender woman, whose case resulted in the 2020 landmark decision, Bostock v Clayton County, which prohibits employment discrimination based on a person's sexual orientation or gender identity. Jay was honored with the 2006 Unsung Hero Award from the Michigan State Bar and the 2010 Virginia Uribe Civil Rights Award from the National Education Association (NEA).