'Rough Sex' and the Criminal Law: Global Perspectives (Hardcover)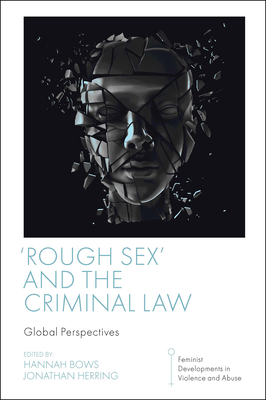 $100.00

Coming Soon - Available for Pre-Order Now
Description
---
'Rough sex' has been at the forefront of criminal law in recent years following several high-profile murders of women killed during alleged consensual sex 'gone wrong', leading to widespread calls for reform to prevent the use of what has been termed the 'rough sex defence.' Situated in a global context in which violence against women is one of the leading preventable contributors to death and illness for women aged 18-44 worldwide, this timely collection examines the rough sex defence and responds to some of the wider debates around sex and the law.
Drawing on a range of empirical and theoretical standpoints, chapters delve into a range of topics including the female experience of 'unwanted' slapping, choking and spitting during sex, the BDSM community, the impacts of pornography, the normalization and sexualization of violence against women, early depictions of BDSM involving the eroticization of non-consensual relations, problematic perceptions of BDSM as inherently violent, and more.
Bows and Herring expertly collate a wide-reaching mix of perspectives to contribute to a powerful feminist investigation of this critical issue. It is a compelling read for scholars interested in the intersection of sex, the law, and the criminal justice system.
About the Author
---
Hannah Bows is Associate Professor in Criminal Law at Durham University, UK. Her research focuses on different forms of violence against women, including domestic violence, sexual violence and homicide, and crimes against, and by, older adults. Jonathan Herring is the DW Wolf-Clarendon Fellow in Law at Exeter College and Professor of Law at the Faculty of Law, University of Oxford, UK. He has written extensively on issues around family law, medical law and ethics, care law, and criminal law.