Antonio, We Know You (Hardcover)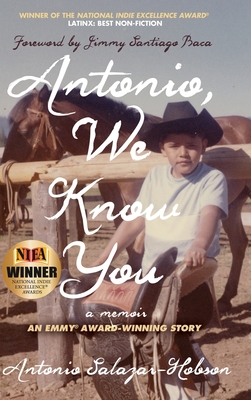 $27.00

Usually Ships in 1-5 Days
This books is not returnable and requires prepayment.
Description
---
ANTONIO, WE KNOW YOU follows the life of a migrant farmworker kidnapped at age four, trafficked through age ten at a famous California Ranch, until being saved from an attempted suicide and taken under Cesar Chavez's wing. Antonio eventually graduated from law school and found the strength and resilience to be reunited with his long-lost family after 24 years. In telling his story, Antonio aims to offer hope in desperate circumstances. He shares the legacy of his family and reflects the dignity and sacrifices of their difficult Chicano life.