Finding Your Voice: Overcoming Verbal Abuse 21-day journal (Paperback)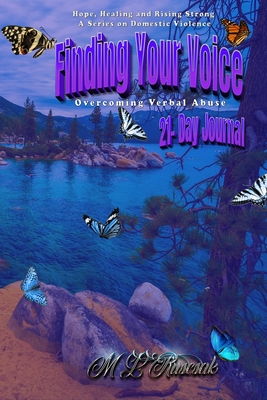 $12.99

Usually Ships in 1-5 Days
This books is not returnable and requires prepayment.
Description
---
The 21-day journal is the perfect
companion to your journey of
healing from the aftermath of
verbal abuse. Designed to be a
supportive and empowering guide,
this journal will help you delve
deeper into the key concepts
explored in the accompanying book.
With daily prompts, exercises, and
reflective journaling, you will be
guided through the process of
understanding the impact of abuse,
accepting your past experiences,
and letting go of the pain and hurt.
Along the way, you will discover
new strategies for coping with the
aftermath of abuse and building
confidence and assertiveness. The
21-day journal will provide you
with a space to reflect on your
journey, and to gain new insights
and understandings. Whether you
are just starting your healing
journey or are further along, this
journal offers the encouragement
and support you need to find peace,
love, and forgiveness. Join us on
this transformative journey to find
your voice, reclaim your power, and
heal from the aftermath of verbal
abuse.