Master Artificer (Hardcover)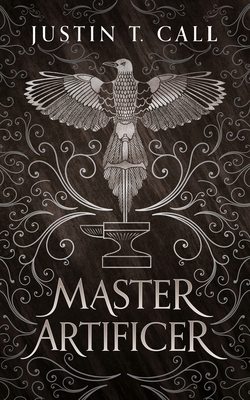 $29.99

Usually Ships in 1-5 Days
Description
---
Annev has avoided one fate. But a darker path may still claim him . . .
After surviving the destruction of Chaenbalu, new mysteries and greater threats await Annev and his friends in the capital city of Luqura. As they navigate the city's perilous streets, Annev searches for a way to control his nascent magic and remove the cursed artifact now fused to his body.
But what might removing it cost him?
As Annev grapples with his magic, Fyn joins forces with old enemies and new allies, waging a secret war against Luqura's corrupt guilds in the hopes of forging his own criminal empire. Deep in the Brakewood, Myjun is learning new skills of her own as apprentice to Oyru, the shadow assassin who attacked the village of Chaenbalu--but the power of revenge comes at a daunting price. And back in Chaenbalu itself, left for dead in the Academy's ruins, Kenton seeks salvation in the only place he can: the power hoarded in the Vault of Damnation . . .