Invisible / Invisible (Paperback)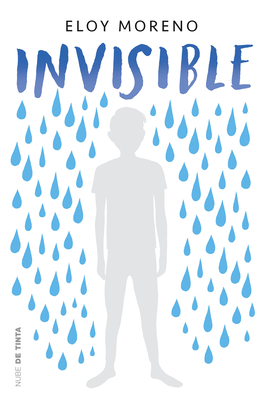 $15.95

Usually Ships in 1-5 Days
Description
---
Emotiva, conmovedora, diferente... Invisible narra, a través de los ojos de un niño, una historia que podría ser la de cualquiera de nosotros.

¿Quién no ha deseado alguna vez ser invisible?

¿Quién no ha deseado alguna vez dejar de serlo?

El problema es que nunca he llegado a controlar bien ese poder: A veces, cuando más ganas tenía de ser invisible, era cuando más gente me veía, y en cambio, cuando deseaba que todos me vieran, era cuando a mi cuerpo le daba por desaparecer.

ENGLISH DESCRIPTION

Moving, emotional, different ... Through a child's eyes, Invisible tells a story that could be that of any one of us.

Who hasn't at one point wished they were invisible?

Who hasn't wanted to stop being invisible?

The problem is that I have never been able to control that power: Sometimes, when I mostly felt a desire to be invisible, it was when more people saw me, on the other hand, when I wanted everyone to see me, it was when my body decided to disappear.
About the Author
---
Eloy Moreno (Castellón). Su gran pasión por la escritura le llevó a lanzarse a la aventura de autopublicar su primera novela El Bolígrafo de gel verde con la que lleva vendidos más de 200.000 ejemplares en todo el mundo. Obtuvo el Premio Onda Cero Castellón 2011 por el esfuerzo realizado en la difusión de la novela y fue finalista de los Premios de la Crítica Valenciana 2012 en el apartado de narrativa por la misma obra.

Su segunda novela, Lo que encontré bajo el sofá (2013), volvió a conectar con la sensibilidad de decenas de miles de lectores, muchos de los cuales le acompañan en las numerosas rutas que realiza por Toledo reviviendo el argumento del libro. A principios de 2015 volvió a autoeditar un pequeño proyecto personal, Cuentos para entender el mundo, una obra que lleva actualmente 23 ediciones.

En 2015 publica también su tercera novela El Regalo, recibiendo gran reconocimiento tanto en ventas como en crítica, siendo traducida inmediatamente al italiano y galardonada posteriormente por la comunidad educativa con el I Premio de Novela Benjamín de Tudela.