The last Thursday of the month is Barrington Books Book Club!
We're please to announce that the Elizabeth Splaine, the author of Steel Butterflies will be here! And don't let not finishing the book stop you from coming; we'd love to hear what you thought about what you've read or even questions you'd like to ask an author. And there will be snacks! See you at 7pm.
About the book: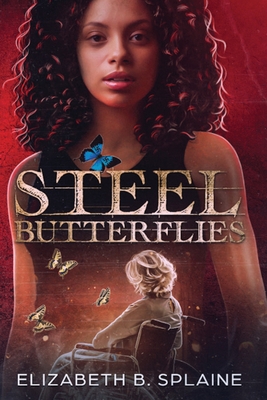 Deadly secrets & destructive, unintended consequences are unearthed in this coming-of-(s)age story of an unlikely friendship between a teenage girl and a former WWII spy.
Some truths are best left unspoken.
Ebony Dobbs has problems: unruly hair, not fitting in with the popular kids, figuring out how to pay for college...and a secret she's buried so deeply even she doesn't know the truth. But she also has a kick-butt best friend in Connor Leibovitz, a computer genius expelled from an elite private school for hacking.
Ebony reluctantly accompanies her mother on a home health visit, meeting Madame Celeste DeWit, a 97-year-old with a closet full of skeletons from WWII. As Ebony learns the truth about Madame's wartime exploits, she comes to terms with her own past, realizing she and Madame share more than they differ.
When Connor uncovers information that implicates Madame's estate manager in a plot to steal the old woman's fortune, the teenagers launch a campaign to protect her, even as Madame's past barrels into the present, threatening to destroy everything in its path.
Inspired by real people and places, Steel Butterflies will have you marveling at the beautiful simplicity of true friendship, as well as the courage of women who come face-to-face with determining their future. And the best part: it's set in Barrington, RI!
When:
Thursday, May 25, 2023 - 7:00pm
Where:
In Store, 184 County Rd, Barrington, RI